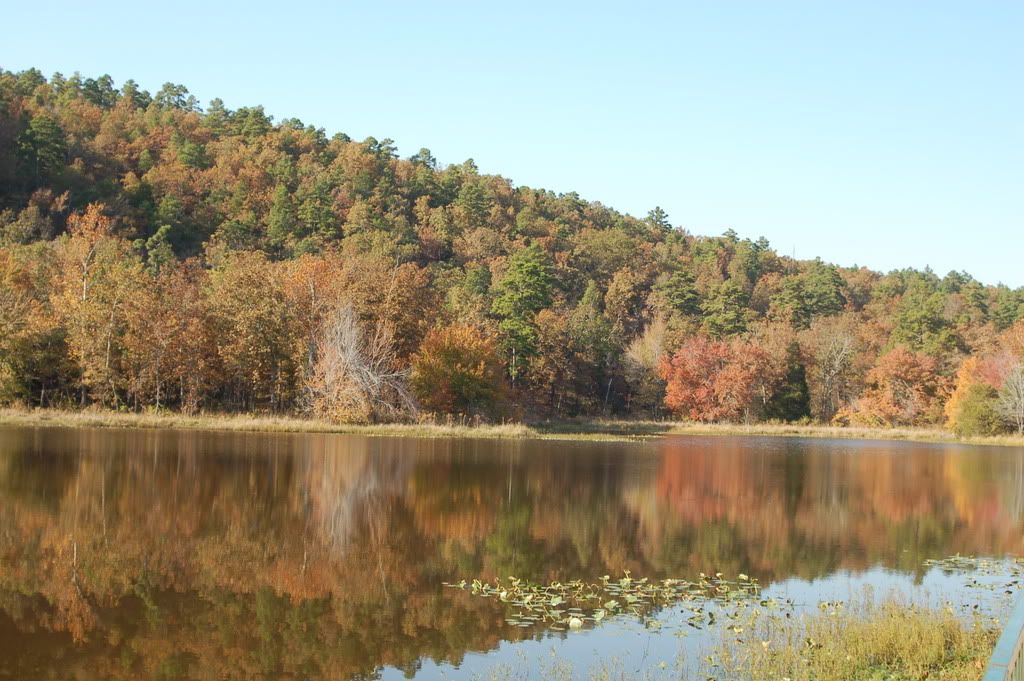 We once did this marriage study and through the study I came to the realization that I felt closest to God when I was in His backyard. Robber's Cave in the fall is one of those places that I can't help but to feel His presence surrounding me!
The leaves on the trees weren't near as colorful as they were last year, but still absolutely beautiful. As we sat around the bonfire and sang songs to God, I looked up at the stars and I was mesmerized! I couldn't stop starring. At home the ambient light brightens the sky, making it impossible to see the billions of stars that blanket the sky. A couple of the kids had informed me that they have never seen a shooting star. I think that is incredibly sad. Not because all their dreams won't come true, but because they haven't taken the time to watch them.
I decided to go on the midnight hike as my family was snug and warm in the cabin sleeping. We saw a couple of deer and even heard one right beside us on the trail as he ran away. I had two girls attached to my side the entire hike, but it was still a relaxing experience (they are two really good kids). The next morning we had worship services by the water and cliffs. I couldn't think of a better place to worhip Him. As I looked up, I could see the hawks circling, the autum leaves falling, and God's mighty love filling the air!
Overall, we had a great time. It was relaxing time spent with each other as a family, with our friends, and most of all, with God.
The picture shown is where we spent morning worship. Click on the link to see more pictures!
http://www.slide.com/r/VDBWroCK4D_WrS75f1kkNsuri0zOc_9f?referrer=emcd